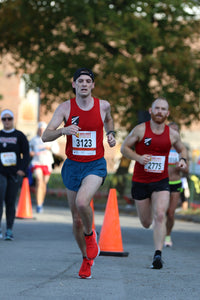 About Us
The Monon Track Club is a celebration of Indiana running culture, and everyone who's had the courage to put one foot in front of the other to see where it would take them.
Welcome to the club. We'll see you on the Monon.
Keep Up With us
Events, new products, and sales. Directly to your inbox.
Built in Broad Ripple
We're dedicated to improving the communities that sustain us as runners. A portion of our proceeds go to area nonprofits to aid their community development efforts.